Sovereign Saints FC was formed in June 2003 by Paul Garnell. The aim of the club was to offer football to all and not just the gifted players. The club was started with just 6 players, 4 bibs and a few footballs. An Under 9 team was put together for the start of the 2003-04 season and although this team took time to settle, it was clear that Saints had created a very special club. The following season an Under 8 team was added, and well the rest is a story of continued growth and success.
Now nearly 20 years old the Club is bigger and stronger than ever before, and the 2022/23 season promises to be another great one. Not only will Saints continue to provide football to over 200 children in 15 different teams at age groups from U7 upwards, but we also continue to see growing numbers in our two trainee groups for younger players (aged 4 to 6).
A massive highlight of the 2021/22 season was our U13 Black Team winning the League Cup, as well as finishing Division 1 runners up. And the summer tournament season has seen some teams also bring home silverware.
At senior end of the Club last season our men's 1st team enjoyed their higest ever finish since joining the Mid Sussex Football League where they were play intermediate status football. I am so pleased to see an increasing number of youth team players progressing to play for both the 1st and Reserve Teams and the 2021/22 season highlights included the Reserve Team winning the League Cup and gaining promotion to East Sussex Football League Division 3.
With so many teams in the Club it is so pleasing that each and every one of them has been able to secure sponsorship to fund their playing kit and to all of the Club's sponsors a huge
THANK YOU.
Off the pitch the club works hard to generate much needed funds through fund raising events, and we also have a very strong Committee who meet regularly to ensure that the Club is run efficiently and stays in touch with our player's and members needs.
The Club's motto is:
"bringing football and fun together"
and this is always the aim of all its managers and coaches.
Paul Garnell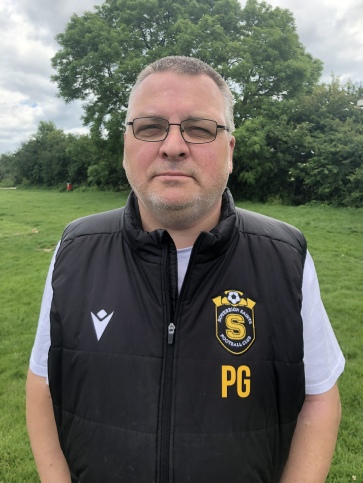 "Oh when the Saints...Oh when the Saints...
Oh when the Saints go marching in...
I want to be there with Garnell,
When the Saints go marching in!"